Monuments and Memorials
Lake View Cemetery offers monuments and grave memorials in a variety of granite. The selection we offer is vast, especially with large selection of colors, styles, finishes and designs.

Advanced customization allows for extremely personal and unique touches such as laser-etched photographs and even custom-carved designs on the finest granites. All of this is accomplished through access to talented artisans who are committed to the goal of complete perfection.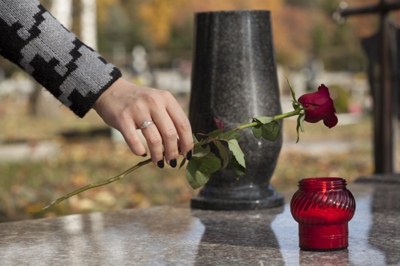 For more information on custom memorials and mausoleums, view our brochure. The cost is based on the size of the monument or memorial. Contact the cemetery office for estimates.
Lake View Cemetery Association
24090 Veterans Memorial Highway • Calumet, Michigan 49913
(906) 337-2510 OFFICE
© 2023 Lake View Cemetery. All rights reserved.
Website development: Opusweb